Testimonials
---
We sincerely thank those who have offered their support and endorsement of Families of World War II Veterans.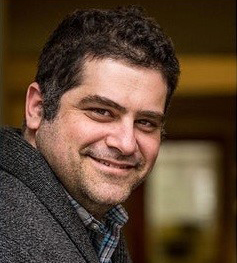 Dr. Lior Sternfeld
Assistant Professor of History and Jewish Studies at Pennsylvania State University
I am an assistant professor of history and Jewish Studies. I am a social historian of the modern Middle East with particular interests in the histories of the Jewish people and other minorities of the region. My first book, titled "Between Iran and Zion: Jewish Histories of Twentieth-Century Iran," (Stanford University Press, 2018) examines, against the backdrop of Iranian nationalism, Zionism and constitutionalism, the development and integration of Jewish communities in Iran into the nation-building projects of the last century. I am currently working on two book projects: "The Origins of Third Worldism in the Middle East" and a new study of the Iranian-Jewish Diaspora in the U.S. and Israel. I teach on the modern Middle East, Iran, Jewish histories of the region, and Israel-Palestine related classes.
---
Statement of Endorsement
Dr. Lior Sternfeld Q&A